Profile
Dib Membrane aka Agent Mothman
Earth's Last Hope!
Free Account
Created on 2011-12-22 01:15:20 (#1175728), last updated 2013-01-11 (244 weeks ago)
240 comments received, 526 comments posted
11 Journal Entries, 20 Tags, 0 Memories, 15 Icons

About

Mini Bio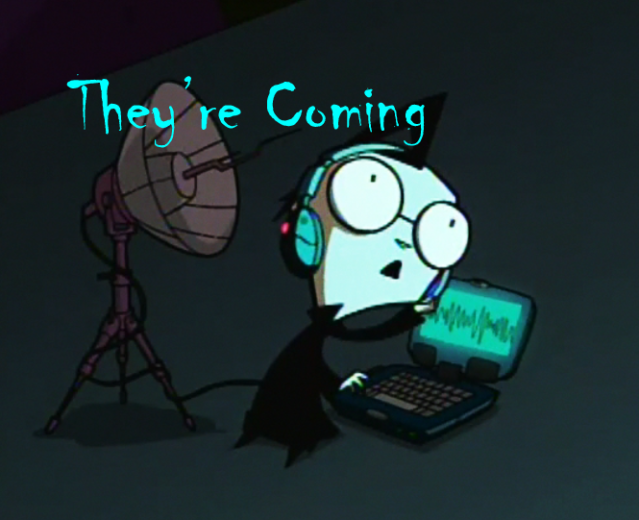 Name:
Dib Membrane
Occupation:
Student (5th grade, Ms.Bitter's class at Skool), In training Paranormal Investigator
Age:
10
Height:
3ft (including the hair 4ft)
Hair Color:
Black
Eye Color:
Brown
Distinctive Features:
Large Head
Species:
Human Clone
Sexual orientation:
Asexual
Main Objective:
To prove Zim is an alien and save the planet Earth from alien conquest! And please his father.
Main Nemesis:
Zim
Canon Family:
Professor Membrane (father), Gaz (sister)
Back Round History and Personality » Official Site »» Fan Wiki »IC Inbox



"Okay, am I the only one here who sees the alien sitting in class?
What about his horrible green head!?!
And he's got no ears! Is that part of your skin condition, Zim? No ears?
Maybe your cruddy little disguise worked on everyone else, but I'll get them to see the truth.
-- Dib from The Nightmare Begins





Connect

People
[View Entries]

Communities
[View entries]

Feeds
[View Entries]

Subscriptions (0)

Linking
To link to this user, copy this code:
On Dreamwidth:
Elsewhere: